Written by Payton Burdette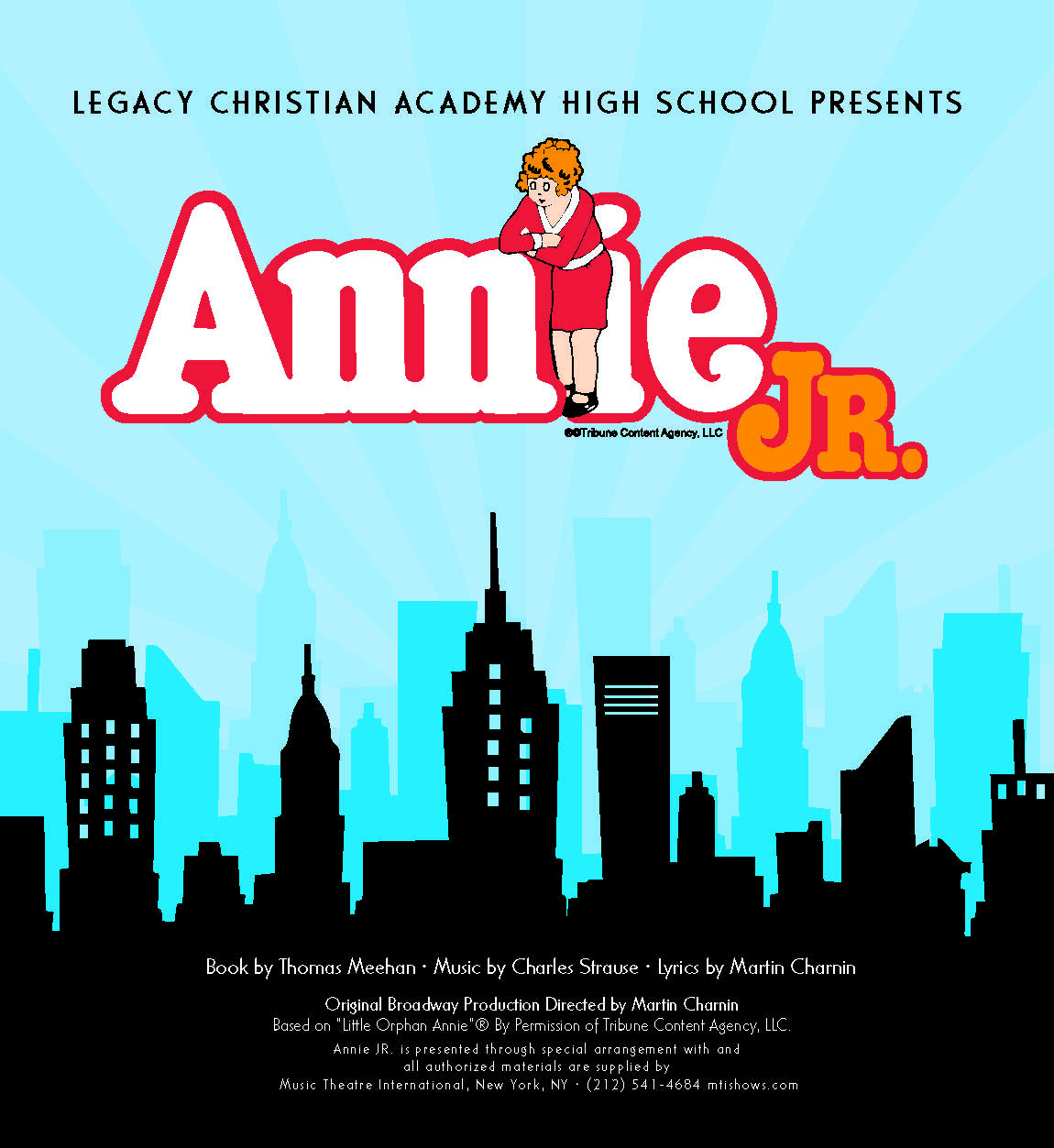 Annie Jr. is coming to the LCA stage this weekend! There will be four performances over the weekend with shows on Thursday night, Friday night, Saturday afternoon, and Saturday night. The cast has been working very hard over the past couple of months, and they are excited for the performances. Sydney Beard, who plays an orphan in the show said, "I am so excited to see all of our hard work pay off into four shows! The show is going to be really great and I can't wait to see everything come together." Here is everyone in the cast!
Annie – Lizzy Park
Grace – Gabby Hager
Warbucks – Payton Burdette
Miss Hannigan – Abby Newell
Lily St. Regis – Hannah Stover
Rooster – Benjamin Rodriguez
Roosevelt – Elijah Smith
Star to Be – Hannah Stover
Bert Healy – Tucker Ervin
Sound Effects Man and Policeman – David Thigpen
Mr. Bundles – David Bryant
Lt. Ward – Ben Rogriguez
Apple Seller – Tucker Ervin
Dog Catcher – Elijah Smith
New Yorkers – Hannah Curto, Jazzy Durell, Tucker Ervin, Sophia Jacob, Haley Mendez- Morales, Lucy Schrinner
Orphans:
Molly – Mariah Grigsby
July – Christina Seebach
Kate – Soteria Sneed
Tessie – Joanna Arthur
Pepper – Brooklyn Hager
Duffy – Kate Thatcher
Extra Orphans – Sydney Beard, Emma Carson, Jazzy Durrell
Servants:
Drake – Austin Alvarez
Cecille – Hannah Curto
Annette – Emma Carson
Mrs. Pugh – Lucy Schrinner
The cast has grown together a great deal over the past few months. Gabby Hager reflected on the growth of the cast by saying, "I'm excited to see all of our hard work come to fruition. The relationships we've developed will hopefully create a more meaningful performance." We hope to see you in the audience this weekend! Student tickets can be picked up in the front office, and tickets can be purchased on the LCA website or by scanning a QR code which can be found throughout the school and in the Main Office.